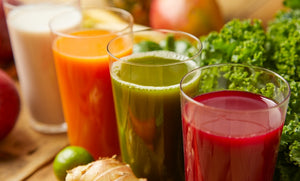 COMMERCIAL JUICING EXPERTS
Juicer Joe has been servicing the juice community for more than three decades.
With our extensive knowledge of the juicing industry and the most advanced machines available, we are ready to help any business jump into juicing. 
Whether it is a juice bar, supermarkets, restaurants or hotels, we have a full line of juicing equipment.
Call us for discount codes.
Client Testimonials
I've used Joe for over 10 years and he's always delivered the same thing: quality juicers at a reasonable price. Thanks Joe!

Mike O' Malley
Joe had the best service and made it easy for me to order!

Naturally Good Montauk